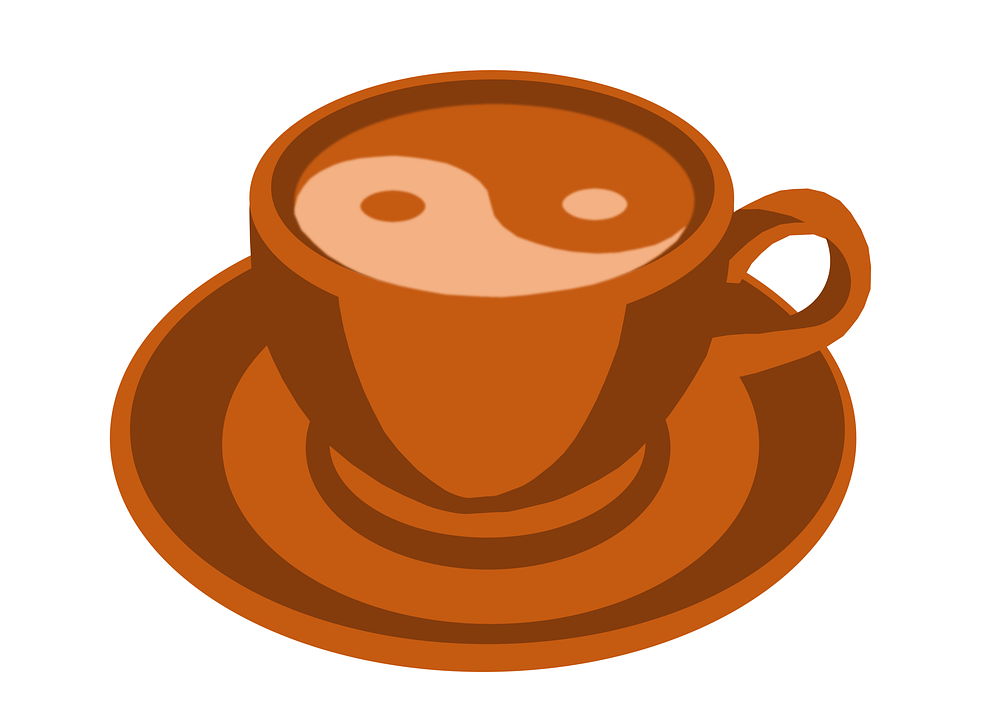 Yin and yang: the white milk to my black coffee
In the chaos of trying to get back to work and to find my working zen, I crush under the pressure to stay concentrated and the fantasy to stay perfectly curled up between you and my pillows.
The trams are running late, the tires on both of my bikes are soft, my new laptop gets broken before I even get to feel its usefulness. The man in the IT department tells me to always back up my data, but I feel like I am failing to back up my life, so I just smile and tell him that I will do that once I get a new hard drive. He asks "don't you care about your PhD", I think "don't you care about my well-being". Instead I answer with my broken German – the only thing that is more broken than my internal harmony at that moment – "don't worry, I got 99% of the results on my desktop computer, this laptop was new so I am not loosing much". He forces a polite approval, I still mumble some nonsense in German to make him think I am usually prepared for the technical apocalypse, just now, with the laptop being new and all, I failed to do so. I omit the part that I always fail to have fun with computers.
I feel like I am gambling with my destiny, or playing with fire. I find some peace, or almost a consolation in the thought to destroy and build something once again, but I only make a mental note of this thought. Today, the city noise is louder than my thoughts, so I rush to write this one down. Destroy and build once again – resurrect my life. Instead, I conclude and tell the IT man: "I have learned my lesson now, I will know better next time", but only the shiny stars and my experienced heart know how many times I have spoken this sentence and failed to deliver.
There is a certain tranquility in repeating the same mistakes over and over again, you feel at home seeing yourself fail again and again and get up over and over again, stronger than before, each time thinking "I shall know better next time". And sometimes you do, but sometimes you just forget, or subconsciously wish that you repeat those bitter-sweet errors that feel so comfortable, that feel like you know the territory you are walking on. Feeling so happy every day has never been the soil that I have been crushing with my shoes, so I make a mental note to myself: this happiness you have been feeling since you moved to Berlin is real, breath, relax. But today, the city noise is louder than my thoughts, so I loose my mantra and surrender to the familiar feeling of isolation and loneliness. All because of a broken hard drive, damn it.
I walk back to my office, half asleep, half with mind running with the speed of light. The fear of loosing you as suddenly as my hard drive, somewhere between our "good night" and "good morning", between our desire and sharing of teenage-years trauma intensifies. I take a big cappuccino, hoping the foam will remind me that you drink your coffee three quarters with milk and that somehow magically you have the ability to add brightness to every darkness and soften up every bitter taste in the Universe. I fear that even when I get a new hard drive on my laptop, and my workaholic self will be back on track, I will still end up listening to those jazz tracks alone, but your perfect timing makes me hear my phone ringing and while I am listening to your voice mumbling that I need to get eggs from the supermarket, I realize: the laptop will be fixed, I will reanalyze my data, you are still at home. Soon, my zen will be back and my anxiety away.
Meanwhile, I will put on my headphones, listen to some music, get myself some flowers. Yin and yang, I think, even as I try to open our flat's door with a wrong key.