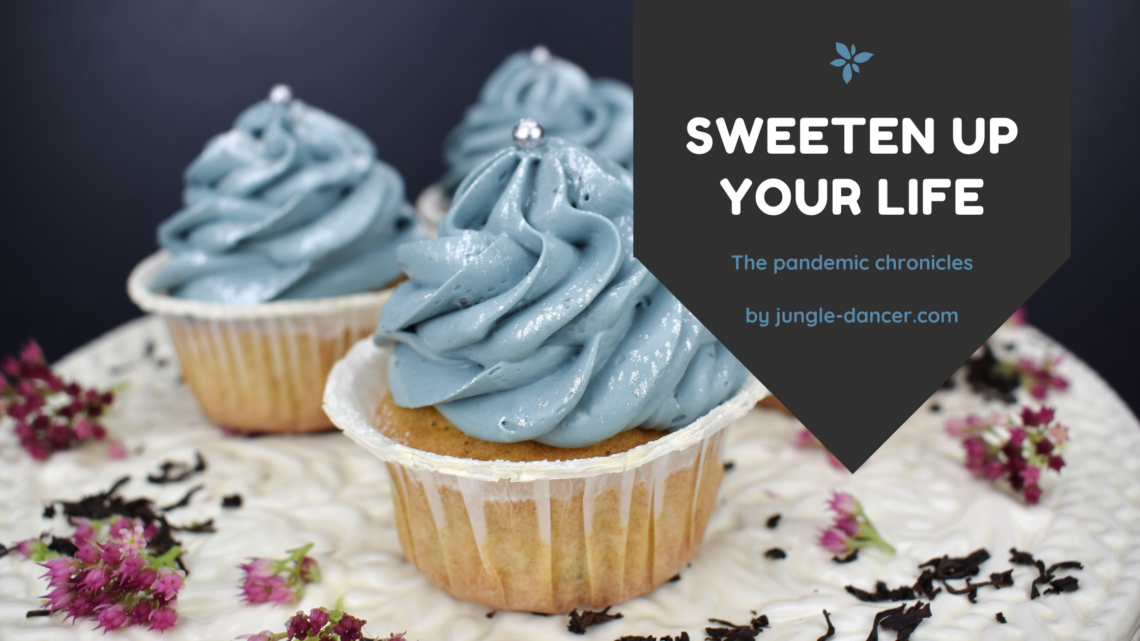 Days such as these: reminiscence of a pandemic
I have originally published this poem in Macedonian on my facebook profile and since I got quite some positive feedback about it – partially in comments and shares and partially in private messages – I thought that I can try to translate it in English and post it here. This is a new experience for me: I usually write my poetry either in English or in Macedonian and keep it as such, fearing that much of the tone could be lost in the translation. Nevertheless, I have now decided to conduct this experiment and see how the English translation would sound. The original is, after all, some hybrid of prose and poetry, so there is no danger of loosing any rhymes or verses' rhythm.
After reading the poem: let's play a game
I would love to hear some feedback from your side on the translation. It does not really matter if you understand the Macedonian version present at the end; I am more interested in how you liked the English version.
Also, if you are up for a bit of fun, I would like to ask you to play a game with me: along with your comment, write a word (either in Macedonian or in English) that preoccupies your thoughts right now. Any word is fine, whatever pops up in your mind first. I will then try to reply with a short story or a small poem which will contain this word. I remembered that I had such a task in one creative writing class I took long time ago and it was so much fun that I thought I can now give it another shot. If you are not interested in playing, I at least hope that you will enjoy the poetry. 🙂
Poem: days such as these
And so, there are also such days,
when you indeed manage to leave work early,
and then you rush excitedly home to greet him with a few pieces of cake.
Through this one-year break of my life
I have found a way to find joy
in the five extra minutes of fresh air,
in the unconventional piece of cake,
in the fresh blossoms in my kitchen,
in every new reader of my scattered thoughts,
in those few microscopic daily fragments when all of the noise quietens for a moment
and I manage to finally hear my breathing.
I repeat to myself:
inhale,
exhale,
I find it so ironic to see the world stopping for a while,
and yet, my time speeds up, the noise in my mind intensifies.
I am getting lost among these four walls,
not the walls of my home, but of my mind,
which constantly repeats:
mask,
disinfectant,
I am slowly distancing from myself.
From who I am, what I do, why I exist.
The fear to not expose myself and my loved ones to a risk is slowly metastasizing into my only master.
It does not allow me to smile, to dance, to travel, to experience art with all of my senses, to attend concerts, to distract my mind from everything that bothers me.
Here I am for a whole year, prisoner of the fear,
dedicated to play my part in this game,
to accept the fact that I have a societal responsibility;
and yet, somehow through this whole process, step by step,
I have slowly allowed myself to be lonely, yet not alone, with my own worries and my own work.
Responsible towards the society, irresponsible towards myself.
I do not see what more I could tell him,
didn't we say it all?
This is how I can summarize everything that we tell and retell one another daily,
imprisoned constantly into one endless deja vu:
yes, home office is truly exhausting.
Yes, these zoom meetings worsen my headaches.
Yes, my eyes do hurt.
Yes, my back does hurt.
How about we go for a bike ride?
Yes, my soul hurts so much.
Shall we have a piece of cake?
And so, there are also such days,
when you do manage to leave work early,
and then you rush home to sweeten his solitude with a few pieces of cake.
It is time to heal the soul.
The words might have abandoned us, you tell him, and how could they not
when the world stole all of our inspiration for them.
Yet, we stay.
Here.
Then.
Now.
And tomorrow.
There are also such days when I walk alone along these streets near our home and
I wish we could have walked together,
but even alone, I find joy in the sun that seduces us all;
I repeat to myself:
inhale,
exhale,
live.
I whisper this mantra to the point of infinity,
as I see no reason to rush myself precisely now.
I take my time and
I see the bare tree branches and I hope that this spring will manage to surprise me with something,
even though I do know what comes next.
I have been seeing for twenty eight years now how the branches get dressed in mesmerizing flowers when the sun continuously kisses them and
how they are blooming as if they are a woman's naked body which is immensely loved;
and yet, beyond all reason and all natural laws,
I do hope that this spring will surprise me, surprise us,
that it will manage to plant blooming seeds into our frozen souls,
that it will nurture us with sun in the darkness,
tranquility in our worries,
consolation in our pain,
joy in our melancholy,
and maybe even, if we are truly blessed,
the start of the end for this life's pause.
Македонска, оригинална верзија на "Денови ко овие".
А ете има и такви денови,
кога успеваш порано да излезеш од работа,
па иташ дома за да го поздравиш со неколку парчиња торта.
Низ оваа едногодишна пауза на мојот живот
научив да се радувам
на петте екстра минути свеж воздух,
на несекојдневното парче торта,
на свежите цветови во мојата кујна,
на секој нов читател на моите мисли,
на тие некои микроскопски делчиња во денот кога сета бука за момент се стишува
и успевам да си го чујам дишењето и да си повторувам:
вдиши
издиши
Колку е иронично што сиот свет некако застана,
а времето ми забрза, галамата во умов ми се појача.
Се губам низ четири ѕида –
не тие ѕидови на домот, ами на умот,
којшто постојано ми повторува,
маска,
сретство за дезинфекција,
Се одалечувам полека самата од себе.
Од она која сум, што правам, за што постојам.
Стравот да не се изложам на ризик и да не ги изложам на ризик моите најсакани полека метастазира во мој единствен господар.
Не ми дава да се насмевнам, да танцувам, да патувам, да искусувам уметност со сите сетила, да одам на концерти, да го оттргнувам умот од сѐ што ме мачи.
Еве ме цела година, заробеник на стравот,
посветена да го изиграм мојот дел во оваа игра,
да го прифатам фактот дека имам општествена одговорност,
а некако низ сиот овој процес, чекор по чекор,
полека дозволив да биднам осамена, иако не сама, со своите грижи и својата работа.
Одговорна кон општеството, неодговорна кон себе.
Не гледам веќе што да му кажам,
зарем веќе не си кажавме сѐ?
Еве како може да го сумираме сето она што везден го кажуваме и прекажуваме,
заробени постојано во едно бескрајно дежа ву:
да, работата од дома е навистина напорна.
Да, состаноциве на зум ми ги појачуваат главоболките.
Да, очиве ме болат.
Да, грбот ме боли.
Ајде да возиме точак.
Да, душава ме боли.
Ајде да прикаснеме торта.
Дај да си го заблажиме животот.
А ете, има и такви денови,
кога успеваш порано да излезеш од работа,
па иташ дома за да му ја заблажиш самотијата со неколку парчиња торта.
Време е за лечење на душата.
Можеби зборовите нѐ напуштија, му велиш – а и како не би кога светот ни ја украде сета инспирација за нив –
но ние останавме.
Тука.
Тогаш. Сега. И утре.
Има и такви денови кога сама чекорам по овие улици близу нашиот дом и посакувам да чекориме заедно,
но сепак се радувам на сонцето кое сите нас нѐ заведува;
си повторувам
вдиши,
издиши,
живеј.
Си мантрам до недоглед,
зошто би се брзала баш сега?
Ги гледам сѐ уште голите гранки на дрвјата
и се надевам дека оваа пролет со нешто ќе ме изненади,
иако веќе знам што следи,
та веќе 28 пати досега сум видела како гранките се обуваат во заносни цветови кога сонцето континуриано ги бакнува,
цветаат и тие ко голо женско тело што неизмерно е сакано;
а ете, и покрај сиот разум и сите природни закони,
се надевам дека оваа пролет со нешто ќе ме, ќе нѐ, изненади,
ќе ни ја процвета заледената душа,
ќе ни дари
сонце во темнината,
спокој во грижите,
утеха во болката,
среќа во меланхолијата,
па можеби дури,
ако сме навистина благословени,
и почеток на крајот на оваа животна пауза.